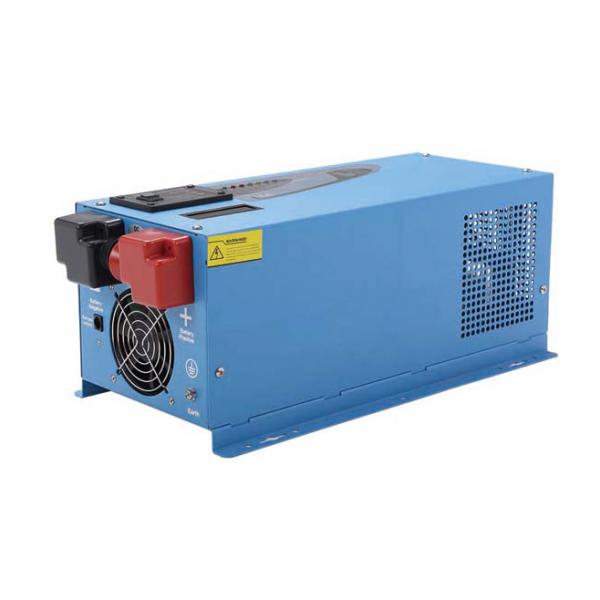 Devel 3000w inverter is a 5.5kva system.
This inverter is suitable for a normal household and will produce 3000w continously. It is a 48v system, however 24v systems are also available.
This inverter will run fridge, freezer and microwave loads where there is sufficient battery capacity.
Devel 3000W Inverter 48v LPT3000
Product Description
Features of Devel 3000W/3kw  inverter LPT3000
Pure sine wave output
Input & Output full isolation
AC charger with 4-stage charge mode, up to 75A
High efficiency design up to 85%, energy saving mode
Excellent loads with 3-star rated start power
7 LED display shows the work and charging station
Built-in LCD display to show data
Built-in AC bypass relay, UPS function
Advanced Microprocessor control
Input polarity/ UVP/ OVP/ OSP/ OLP/ OTP
Remote Control
Got something to discuss?
---
WooDiscuz